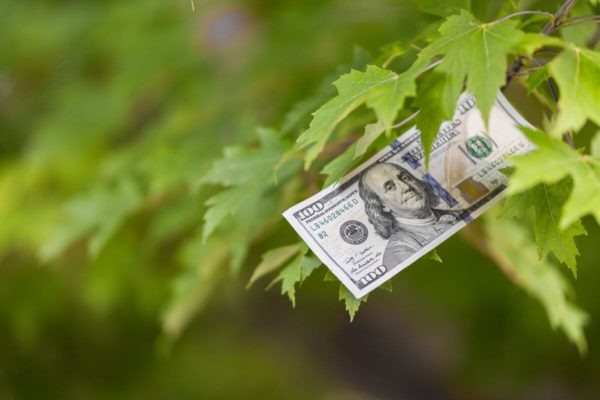 Grant Cardone has made a big name for himself over the years as a best selling author, internationally known sales coach, founder of the 10X movement, and his annual 10X Growth Conference event, which is the largest business conference in the world.
Even before Cardone became a public figure, he started investing in real estate. In fact, he had very little money when he bought his first property, a single-family rental, which he had to scrape together the $3,500 down payment for.
It didn't take long for him to learn from the mistakes he was making, and realize that the only way to build real wealth was through multifamily investing.
Today, Grant Cardone is the founder and CEO of one of the largest private real estate investing firms in the world, Cardone Capital. This firm quickly went from $350M to $1.9B in assets under management by allowing the everyday retail investors to participate in his deals.
Forced appreciation
I was recently able to talk to Cardone about his investment strategies, and he was surprisingly very open about the secrets he's learned over the years. One such method we discussed was forced appreciation. A typical owner-occupied property appreciates with the market. This isn't something you can control, and it's not always guaranteed.
Forced appreciation is how smart investors take it upon themselves to increase the value of their property. However, this really only works with properties that have multiple units. Cardone's preference is multifamily real estate, and he offered an explanation of how this works.
The $100 rule
"One of the most important things I look for when I'm buying a property is the cash flow. To be a good investment, it needs to produce positive cash flow the first month I own it. That way, any additional revenue I can bring into it goes straight to the bottom line.
Let's say the average rent in a multifamily property I buy is $1,100 per month. It's not difficult to increase the rent in those units by $100. When I do it, for one, generates more cash flow. Since the property was already cash flow positive, that extra $100 each month is all cash flow. That's an extra $1,200 per year per unit. Since the value of apartments are based on the income they generate, I just increased the value of that property by $20,000 per unit. If I have 100 units, that's $2 million I just added to the value. Just by increasing the rent by $100 per month."
I'll give you a quick example of how that works.
Monthly rent increase: $100
Additional annual cash flow: $1,200.
Now, we'll assume a 5% cap rate to be conservative.
$1,200 / 5% = $24,000
$24,000 * 100 units = $2,400,000
If you're using leverage to purchase the 100-unit property, that $2,400,000 in forced appreciation can mean a significant return.
Let's say you purchased the property for $10 million, and you put $3 million of equity into it. Without even factoring in the amount of equity you build as you pay down the principal, you're getting $5.4 million back on your $3 million investment.
Not to mention the additional $120,000/ year you're going to receive in cash flow.
Even if you had to spend $5,000 per unit in improvements to increase the rent by $100, the additional cash flow alone would pay for that in less than five years. And, realistically, if you're putting $5,000 of improvements into each unit you'll be able to increase rent by more than $100.
Grant Cardone specifically looks for properties in markets with a growing demand for apartments. This makes the $100 rule easy to apply. By increasing the rents, he can provide more cash flow to his investors, and add equity which results in a substantial return when the property sells.
Multifamily real estate as an investment vehicle
Forced appreciation is one of the many reasons why multifamily real estate is one of the most
profitable investments. Apartments provide consistent income, are in growing demand, difficult to replace, easy to leverage, and are hard assets that can't simply vanish like other investments that are simply paper.
To learn more about Grant Cardone's real estate investing strategies, you can request a free copy of his book, How to Create Wealth Investing in Real Estate at Cardone Capital's website.